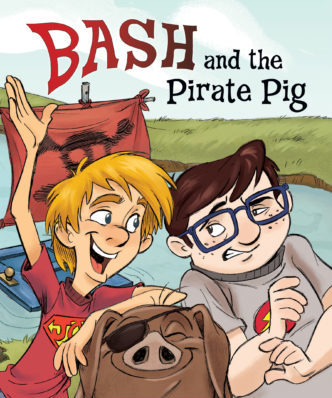 Cranky city kid Raymond "Beamer" Boxby can't imagine what good could come from cousin Bash Hinglehobb's so-called country fun that includes riding cows to the dairy drive-through, rafting on a pond with a pig, becoming uncles to a calf, and smuggling a skunk into Sunday school.
But Bash's zany exploits—often involving his Farmin' and Fishin' Book (The Bible)—are about to spin toward a weird and wonderful adventure of new life—if the fish that catches the boys doesn't drown them.
To order, contact author Burton Cole at burton.w.cole@gmail.com or 11403 Parkman Road, Garrettsville, OH 44231. Shipping is $4.00. Bundle all three books for $30 plus $8 shipping. Includes personalized autograph and trading cards.