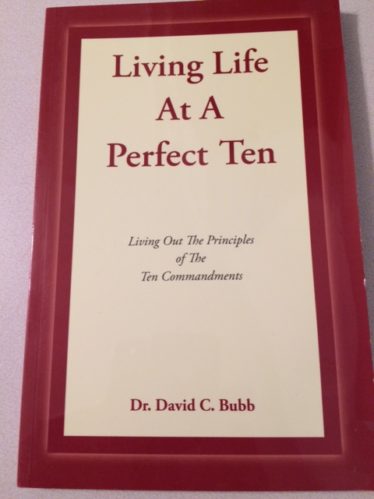 Living Life at a Perfect Ten
David Bubb is a seasoned pastor with almost 40 years of pastoral ministry experience. He also served 4 years as a Department Chair at Hobe Sound Bible College. He has a heart for reaching our generation through outreach and a renewal of clear biblical preaching. Living Life At A Perfect Ten is a book that shares how the Ten Commandments are relevant to our generation and how to live them in the 21st century.
The cost of the book is $5.00 plus postage. To order, email davidbubb@hsbc.edu.