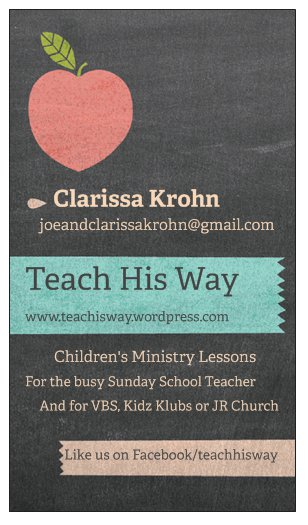 Teach His Way: Children's Ministry Lessons
Teach His Way is designed to be a blessing to you! I would like to share my lesson planning with you to help aide in the craziness of life.
Each Lesson is filled with creative ways to minister to a child's heart. We are in competition for attention spans in this fast paced world. God's word, the Bible, is exciting! Let that excitement show in how you teach!
For more information or to purchase materials, visit our Website or Facebook page or request your materials by email. Once we have received your order, you will receive en email containing your downloadable materials as well as an invoice for the products purchased. Payment is accepted through PayPal or check.