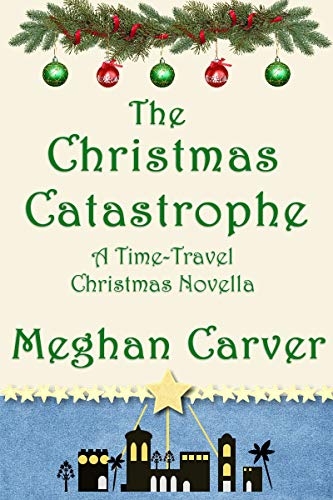 The Christmas Catastrophe: A Time-Travel Christmas Novella
Courtney Richards just wants the perfect Christmas for her family and friends. What's wrong with that? Every decoration needs to be just right, every cookie made from scratch, and every part in the church Christmas drama performed perfectly. But when she argues with her husband over the cost of perfection and then her two energetic boys wreak havoc in her perfectly-ordered house, a long winter's nap seems to be in order. When she wakes, she isn't sure if she dreamed or if her imagination went into overdrive. Could it be that her desperate attempts at perfection aren't what make her acceptable to God after all?
Sprinkled with humor and truth, The Christmas Catastrophe is a quick read that will warm your heart and spirit this holiday season.
About the Author
By sixth grade, Meghan Carver knew she wanted to write. After earning a degree in English from Millikin University, she detoured to law school, earning a Juris Doctorate from Indiana University. She then worked in immigration law and taught Comp 101 at the local college. Now, she homeschools her six children with her college professor husband, writing her stories of romantic suspense in the nooks and crannies of her time. When she isn't writing, homeschooling, or planning the family's next travel adventure, she is active in her church, sews for her kidlets, and reads.
Purchase this book on Amazon or by emailing sixcarvers@gmail.com
Sign up for Meghan's newsletter at MeghanCarver.com. Find Meghan on Facebook (MeghanCarverAuthor) and Instagram (authormeghancarver).