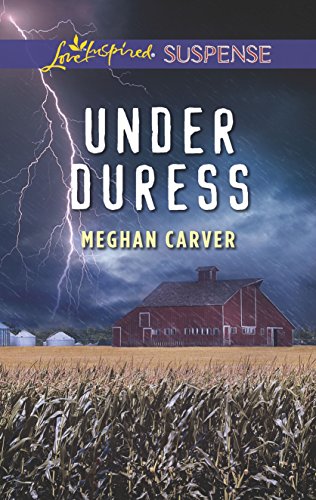 Under Duress: Faith in the Face of Crime
FAMILY ON THE RUN 
Criminals are trying to kidnap attorney Samantha Callahan's adopted daughter, Lily—and she has no idea why. So when bullets start flying, Samantha and Lily speed off in her car…and crash right into help. Ex-cop Reid Palmer is shocked when former law school classmate Samantha rear-ends his car and then climbs in with her daughter and begs him to drive. Now they are on the run, and Reid will do anything to protect them and figure out why kidnappers are after Lily. As they struggle to evade capture, Reid begins to realize that Samantha is more to him than just a woman in trouble. But with the enemies closing in and their motives finally revealed, will Reid be able to make sure justice is served?
About the Author
By sixth grade, Meghan Carver knew she wanted to write. After earning a degree in English from Millikin University, she detoured to law school, earning a Juris Doctorate from Indiana University. She then worked in immigration law and taught Comp 101 at the local college. Now, she homeschools her six children with her college professor husband, writing her stories of romantic suspense in the nooks and crannies of her time. When she isn't writing, homeschooling, or planning the family's next travel adventure, she is active in her church, sews for her kidlets, and reads.
Purchase this book on Amazon or by emailing sixcarvers@gmail.com
Sign up for Meghan's newsletter at MeghanCarver.com. Find Meghan on Facebook (MeghanCarverAuthor) and Instagram (authormeghancarver).